Jill Stein joins push to save ranked-choice voting in Maine
From the Associated Press
AUGUSTA, Maine (AP) — Former presidential candidate Jill Stein is joining a push to get Maine to enact ranked-choice voting.
The ranked-choice system is designed to let voters rank candidates on ballots. Proponents say it eliminates spoilers and ensures majority support for the winner.
Voters chose to enact ranked-choice voting in Maine with a 2016 referendum vote. But the system may never be put in place because of delays imposed by state lawmakers who say it conflicts with the Maine Constitution.
Stein ... sent out a mass email on Wednesday urging supporters in Maine to sign petitions that are circulating in support of the veto.
CLICK BELOW TO VIEW FULL TEXT OF ARTICLE
https://www.apnews.com/d61e6d56dc2e41a6a59811a13ebc6c11/Jill-Stein-joins-push-to-save-ranked-choice-voting-in-Maine
Watch How Medical Cannabis Instantly Alleviates This Boy's Seizures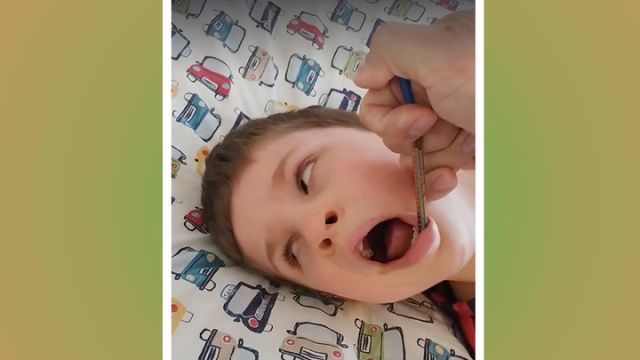 It is tough enough seeing a young person battling a serious medical condition, but what if you have to fight tooth and nail to ensure that your child receives the life-changing medicine they need? ...

To begin with, the Starosteckis lived in Florida when Stefan was first diagnosed. At that time, the Sunshine state had failed to pass a medical marijuana referendum, which might have given epileptic patients like Stefan access to medical cannabis. In fact, Florida only began allowing medical marijuana in November of 2016 and its policies are still considered inadequate and restrictive by advocates of medical cannabis.
As a result, Peter's parents felt they had no choice but to move to a state that offered access to medical marijuana. They choose Maine because that state's program had been in existence for 20 years and offered (they believed) the best and most advanced medical marijuana program in the country ...


To compound matters, the Starosteckis live in a town called Standish, which wants to ban cannabis locally on Tuesday. Peter explained to me that he is on the Town Council, but as a relative newcomer he's perceived as something of an outsider. Fifty-four percent of the town's residents are with him and his family (they support allowing medical cannabis). But Peter says that some officials remain very hostile to the idea ...

CLICK LINK BELOW TO VIEW FULL TEXT OF ARTICLE
https://www.thealternativedaily.com/watch-how-medical-cannabis-instantly-alleviates-this-boys-epileptic-seizures/
Letter: 'Neither Left nor Right, but in Front'
Edgar Alan Beem's engaging "What's Left of Me" a few weeks ago placed me to his left politically. As one of the principal founders of the Green Party, I daily encounter the labels "left" and "far-left." A closer look yields a different view.
For example, I am very strong for conserving. I am strong for local self-reliance. I am strong for decentralization, small business and community values, and that means I strongly oppose big government. I deplore the gospel of perpetual economic growth, the sacred mantra of every party on the conventional "left to right" political spectrum. The Greens are shocked at this. I am aghast at the callous subordination of ecological realities to greedy financial calculations. Climate change is not just a buzz word. Extinction is not just an idle threat. The lives and livelihoods of all of us, rich and poor, are now threatened as never before. A foreign policy based on military might – and shoving killing taxes on the poor and middle class to pay for it – is truly sick.
"Left" doesn't fit. I relate to Petra Kelly's vision for Green Parties, she being a key founder worldwide: "Neither Left nor Right, but in Front."
At lunch the other day, Ed Beem and I came away with a better understanding of each other's politics. Democrats and Greens could work together. Political reforms like ranked-choice voting are crucial for that to happen. More on that as opportunity offers.
John Rensenbrink
Topsham
THIS LETTER APPEARED IN THE FORECASTER AND IS AVAILABLE AT THE LINK BELOW
http://www.theforecaster.net/letter-neither-left-nor-right-but-in-front/
Legislature delays and potentially repeals ranked-choice voting
The House and Senate both vote to postpone use of the system until 2021, and repeal it if the Maine Constitution isn't amended by then to address legal concerns.
AUGUSTA — A citizen-backed law that made Maine the first state to adopt a ranked-choice voting system will be delayed and possibly repealed following a series of contentious votes Monday in a special session of the Legislature.
The Senate voted 19-10 to delay the law until December 2021 – and then repeal it if a constitutional amendment hasn't been passed by then to address legal concerns raised by the Maine Supreme Judicial Court. The House held six procedural votes, then finally agreed with the Senate on a 68-63 tally. The bill now will go to Republican Gov. Paul LePage ...
CLICK BELOW FOR FULL TEXT OF ARTICLE
http://www.pressherald.com/2017/10/23/in-special-session-legislature-cant-break-impasse-on-ranked-choice-voting/